Intelligence and insights for the smart-home industry
February 2023
Welcome to Plume IQ, our reveal of data-driven intelligence and consumer insights from more than 2.5 billion connected devices, and over 50 million locations, managed by Plume's cloud platform.
Virtual reality headsets—niche or mainstream?
Virtual reality (VR) headsets used to exist only in the realm of science fiction movies. However, the entry of big tech brands into this niche coupled with an increase in applications has promised to take the segment mainstream.
When comparing WiFi-connected VR headset deployments in the second half of 2021 to those in the second half of 2022, Plume households that own a VR headset have not added more headsets, in fact, we've seen a slight decline of -0.9% in the average number per home. However, over the same period, there has been an exponential increase in VR headset-related data usage of +83.9%, coupled with a marginal increase in accumulated busy hours per day of +0.9%. This suggests that while users aren't using their VR headsets for longer periods, they are using more data-rich services and applications.
When it comes to market share, Meta is the dominant force responsible for 99.7% of VR headset deployments in Plume homes. For now, all indicators suggest that the category remains niche, but with richer applications now available, is the market preparing to go mainstream?

Other Plume news

Enhanced Haystack
We're proud to introduce significant updates to Haystack—our support and operations suite—designed to enable CSPs to gain operational efficiencies and deliver a superior subscriber experience. The enhanced solution will enable service providers to gain full visibility into and control over their data to deliver proactive support, streamline their systems, and meet rising customer expectations.
Learn more >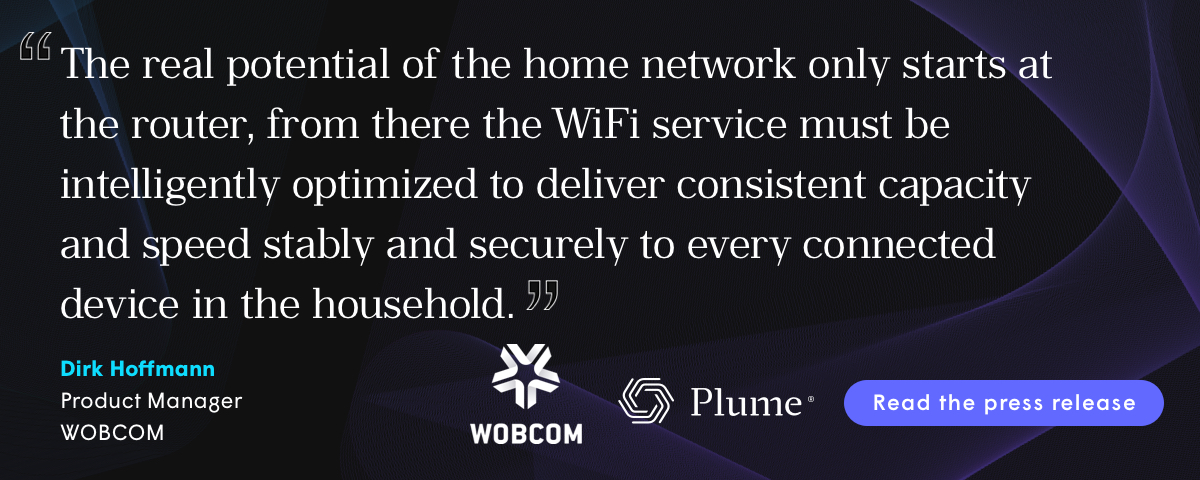 Way ahead in Wolfsburg
We're delighted that WOBCOM has partnered with Plume to launch HomePass and reshape the smart home experiences of its subscribers in Wolfsburg, Germany. HomePass by WOBCOM creates an intelligent network that adapts to the needs of every user, to deliver a range of digital services including adaptive WiFi, advanced user controls, cyber-security, WiFi presence detection, and more.
Read the press release >


See you in Taipei!
We're delighted to sponsor the inaugural OpenSync Summit, taking place in Taipei, Taiwan on March 28 and 29, 2023. The conference will unite thought leaders from across the telecoms and consumer electronics industries with a packed program featuring speakers and companies who are contributing to the growth of OpenSync—Fahri Diner, Plume's Founder & CEO will open the event with a visionary keynote.
Register now >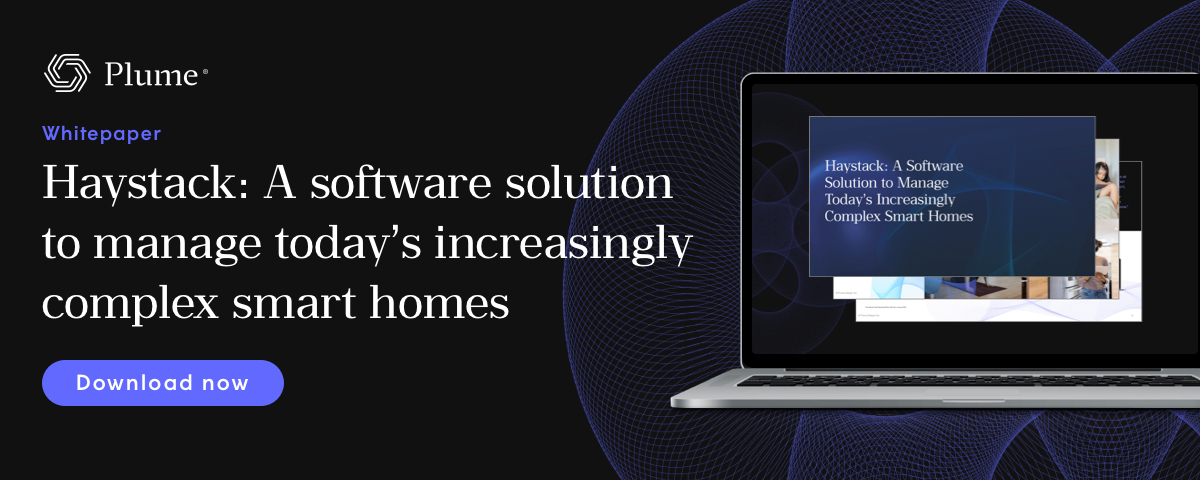 New whitepaper: Operational transformation 
By having real visibility into their networks as well as customer insights and intelligence, CSPs will find themselves able to manage their networks more efficiently and transform their businesses. In our latest whitepaper, we explore how Plume's Haystack suite can help provide best-in-class support and achieve higher subscriber satisfaction.
Download now >


News round-up
Plume's Director of Product Management, Nancy Choi, joined other industry experts for a Wi-Fi NOW Special Event to explore how CSPs can deliver fully optimized connectivity services for multi-dwelling units.
Watch on demand >
Digital TV Europe reported on Plume IQ's video streaming trends from one of 2022's biggest sporting events with Japan showing an exponential increase of 109% in streaming device data consumption.
Read the article >
"Before, if you wanted to build a smart home, you had to pick a side. But with Matter, everyone is on the same team, and it makes it much easier for automation to occur," said Plume's VP of Customer Solutions, Adam Hotchkiss. Discover more executive insights in our Plume IQ Yearbook 2022.
Download now >