Intelligence and insights for the smart-home industry
June 2022
Welcome to Plume IQ, our reveal of data-driven intelligence and consumer insights from more than 2.5 billion connected devices, and over 50 million locations, managed by Plume's cloud platform.
Unveiling the IoT brand champions
This month, we continue our odyssey into brand popularity in Plume-powered smart homes, stripping computers, smartphones and tablets from the mix to focus on only Internet-of-Things (IoT) devices.
We can reveal that globally, Amazon is the brand leader with 1 or more IoT devices present in 41.35% of Plume households, followed by Apple with 30.47%, and Google with 29.51%. When comparing these results with data from last month's Plume IQ which included computers, smartphones and tablets, it's apparent that IoT device choice is less concentrated among the top brands.
Interestingly, smartphones—the most popular device category in Plume-powered households—are very influential on IoT device choice. For example, in homes where there's a high penetration of Apple smartphones, Apple represents 23% of the IoT devices present. However, in homes where Samsung smartphones are dominant, Apple IoT devices represent only 4% of the IoT devices. Similarly, in homes where Google smartphones are dominant, only 4% of IoT devices are Apple.

Other Plume news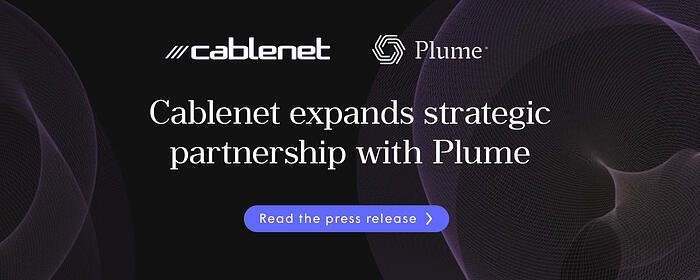 Expanding into the future
We're delighted to announce an expanded relationship with Cablenet, the leading telecommunications provider in Cyprus. We fully support Cablenet's strategic move to bundle HomePass more deeply with their subscription offerings, pairing high-capacity broadband access with Plume's array of Smart Home Services.
Read the press release >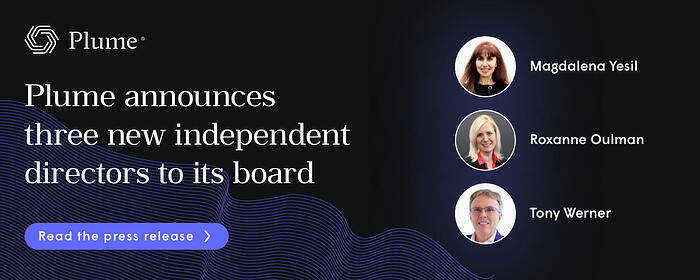 Propelling to new heights
We're thrilled to announce that we've added three new independent directors to our board: Magdalena Yesil, Founding Board Member of Salesforce, Roxanne Oulman, former EVP & CFO at Medallia, and Tony Werner, former CTO of Comcast. Each brings unique skill sets and perspectives to propel Plume to new heights.
Read the press release >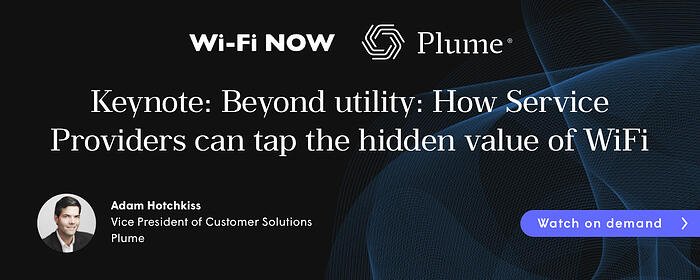 Moving beyond utility
At Wi-Fi NOW's recent Wi-Fi World Congress 2022, Adam Hotchkiss, VP of Customer Solutions highlighted why service providers will only extract the maximum value from WiFi by building it into a wider services proposition. He discussed recent changes in the underlying technology, how WiFi fits with consumers' changing lifestyles, and how Service Providers can take this critical technology beyond utility.
Watch on demand >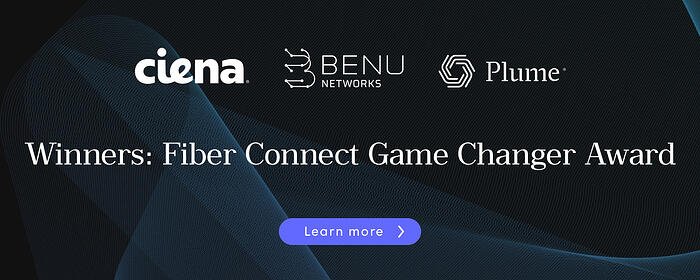 Game changers
At the recent Fiber Connect 2022 show, Plume, Ciena, and Benu Networks were jointly awarded the inaugural "Fiber Connect Game Changer Award" for a proof-of-concept that successfully demonstrated how cities can implement next-generation networks using an open, optimized, and highly scalable cloud-based solution, featuring Plume's SaaS Experience Platform.
Learn more >

News round up
Stacey on IoT discussed the recent rise of RF sensing technology in smart home and commercial settings, mentioning Plume's WiFi motion-sensing service.
Read the article >
Following his recent appointment, former Comcast CTO and new Plume board member Tony Werner caught up with Light Reading's Jeff Baumgartner to talk multi-gigabit broadband, 10G, and more!
Read the article >
Wired's Simon Hill reviewed our SuperPods with WiFi 6, highlighting the pods' fast and reliable performance, the ease of setup, and pleasant user experience on the HomePass app.
Read the article >