Intelligence and insights for the smart-home industry
January 2022
Welcome to Plume IQ, our reveal of data-driven intelligence and consumer insights from more than 2.5 billion connected devices, and over 50 million locations, managed by Plume's cloud platform.
How did the holidays shape up for gamers?
We analyzed data from the Plume Cloud to highlight the key seasonal trends concerning this popular pastime:
On Christmas Day, game consoles were the third most popular new device onboarded globally.
The number of new game consoles onboarded peaked on Christmas Day in the U.S. and in Europe. While in Japan, more game consoles were onboarded around New Year's Day.
Data usage trends suggested that while new games were downloaded significantly on Christmas Day in the U.S., the time spent playing those games did not peak until New Year.
Microsoft was the mostpopular game console brand to be added in the U.S. on Christmas Day, while Nintendo led the way in Europe and Japan.

Other Plume news

A year in data
At the heart of true business transformation is data—the ability to generate value from how consumers use their technology and their networks. From the rise of smart fitness to the dynamics of the video streaming market, we reveal the device and connectivity trends that shaped smart home usage throughout 2021. Download the yearbook >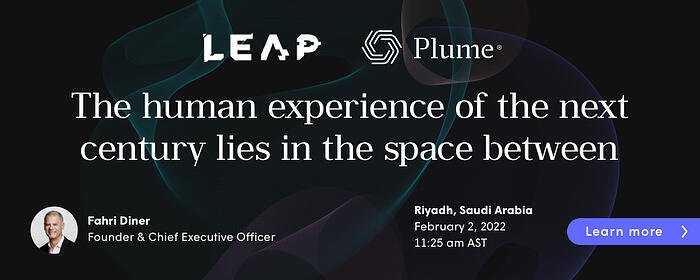 LEAP forward
Plume believes that data is currently being profited from in ways that negate the real needs of the end-user. Don't miss our Founder & CEO Fahri Diner at LEAP —Saudi Arabia's leading technology conference—as he creates the argument for a device-agnostic framework that is both predictive and effortless, and designed to establish a new era of intelligent connectivity.
Learn more >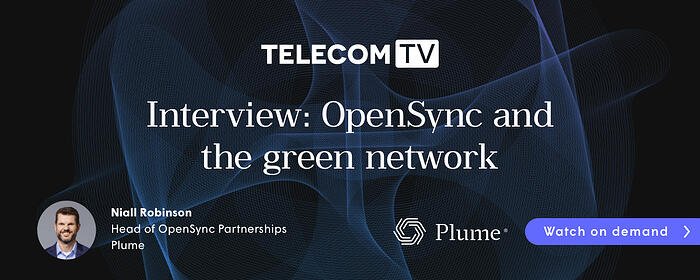 Driving sustainability
Sustainability is one of the key issues set to drive Communications Service Providers' (CSPs) strategies in 2022. In an interview with Telecom TV , our Head of OpenSync Partnerships , Niall Robinson , addressed the key environmental issues facing CSPs, and outlined how OpenSync is enabling providers—such as Liberty Global —to leverage the cloud and extend the lifetime of their existing customer premises equipment.
Watch on demand >

Hola, Barcelona!
We're delighted to return to Barcelona for Mobile World Congress 2022! Our experts will be on-hand to demonstrate how CSPs can improve their smart home and small business offerings, gain a competitive edge, and delight subscribers with exceptional and highly personalized experiences. Book your demo >

News round up
In this VMblog post, our VP of Customer Solutions , Adam Hotchkiss , shares his 2022 predictions, and highlights the key opportunities for service providers for the year ahead.
Read the blog post >
Cable and Satellite International's Goran Nastic outlines the opportunity that WiFi motion sensing is bringing to support healthcare and aging-in-place.
Read the article >
Our Head of OpenSync Partnerships , Niall Robinson , and CTO Bill McFarland will both keynote at Fierce Wireless's WiFi Summit , February 7 & 8, to discuss the need for sustainability and how service providers can deliver on the promise of the smart home.
Register now >