Intelligence and insights for the smart-home industry
July 2020
Welcome to Plume IQ, our reveal of data-driven intelligence and consumer insights from more than 2.5 billion connected devices, and over 50 million locations, managed by Plume's cloud platform.
Cyber threats climb during COVID-19
Plume data has shown that during the COVID-19 pandemic, home network usage rose to over 120% more than pre-COVID levels. We're all spending more time on devices attached to our home networks and, sadly, cybercriminals know this. Data from the Plume Cloud shows that the average number of security threats per household is up 100% over pre-pandemic numbers, with 87% of homes having had threats blocked. Common attack vectors such as botnets, malware, and phishing are all showing heightened levels. Thankfully, Plume households remain safe and secured.
Learn more about our latest security features >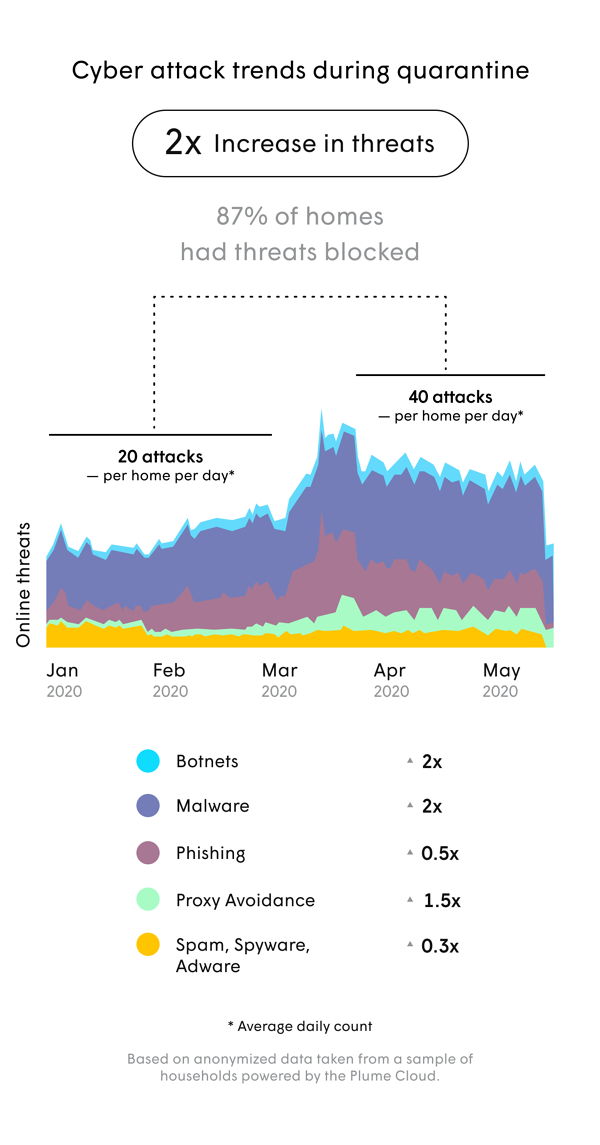 Other Plume news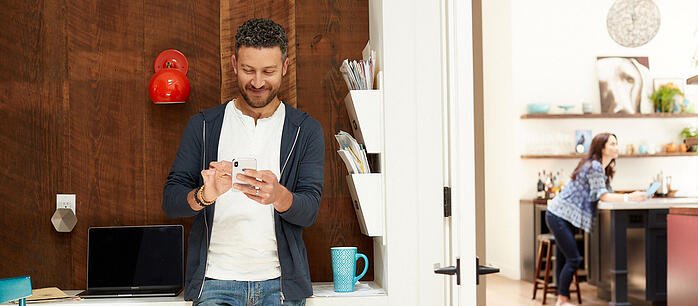 Self-install is beneficial for all
COVID-19 has created a demand for contactless services from businesses of all kinds, but with technician visits suspended, how can Providers deploy services safely and maintain exceptional support? The answer lies in the powerful combination of Plume's Customer Experience Management Platform, the Plume App, and plug-and-play hardware designs. These elements work together to ensure that subscribers can self-install Plume in minutes, and when needed, Service Providers can support every subscriber remotely, using our cloud-based tools—no technician appointments or truck rolls necessary.
Read the blog post to learn more >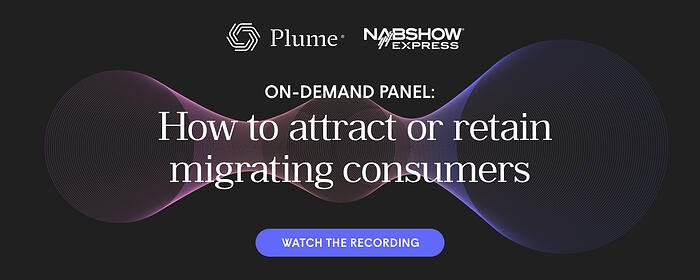 NAB Show, virtually!
Adaptability is the critical attribute that drives us to find new approaches during challenging times. As the NAB Show turned virtual this year, our Co-founder & VP Product Adam Hotchkiss joined an on-demand panel to highlight real-time connectivity trends from Plume's cloud data. Hotchkiss illustrated why software-defined home networks enable Service Providers to react to seismic changes at speed, while driving higher adoption of digital services.
Register and watch the panel session >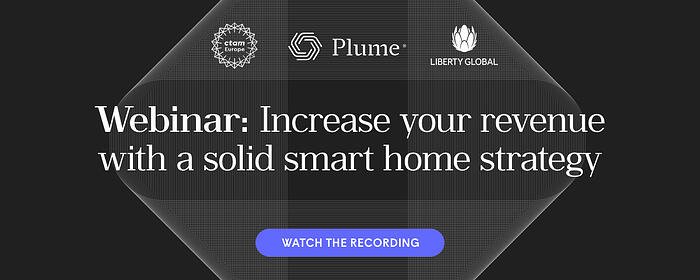 A brighter future
With trend-setting organizations such as Facebook, Spotify and Google offering employees permanent or extended work-from-home arrangements, the future is bright for Service Providers as subscribers look for enhanced Smart Home Services. With many other companies expected to follow suit, there's no better time for ISPs to evaluate their smart home strategies. Plume joined forces with CTAM Europe and Liberty Global for a webinar that revealed the operational benefits available to progressive service providers who deploy an experiences-based ecosystem for the smart home.
Watch the webinar recording >
Download the Total Cost of Ownership study >

Beyond broadband: new possibilities
"The critical role of home broadband in the smart home ecosystem presents an important opportunity for ISPs to super-serve their customers and differentiate their services in a highly-commoditized environment" stressed Adam Hotchkiss, Plume's Co-founder & VP Product, in a recent Videonet report. As the traditional bundle of voice, video and data is no longer sustainable, Hotchkissadded that the future lies in taking an open-source approach as provided by OpenSync , 'In reality, the possibilities for Service Providers are wide-open once their offering is delivered via a software platform with integration capabilities built-in," suggests Hotchkiss. "They now have a platform to bring in any OTT service without the fear of hardware incompatibility."
Download the report >
Download Plume's Guide to Building a Successful
Smart Home Strategy >

In the press
As shelter-in-place orders began to shift in some areas of the United States, Todd Grantham, Plume's CMO spoke to Light Reading's Phil Harvey to provide the latest connectivity data insights from the Plume Cloud.
Listen to the podcast >
"Plume's technology, no doubt, helped enable the ISP to provide virtually uninterrupted service during the current pandemic, despite an unprecedented surge." wrote Mark Vena, Forbes.
Read the article >
Entrepreneur Europe provided timely advice on how small businesses can stay productive and operate efficiently from home. With cyber threats on the up, Tiffany Delmore singled-out intelligent smart home security as one of the key investment areas.
Read the article >