Smart Home Services are the future: 20 million homes prove it
Posted 12/11/2020, 11:59 PM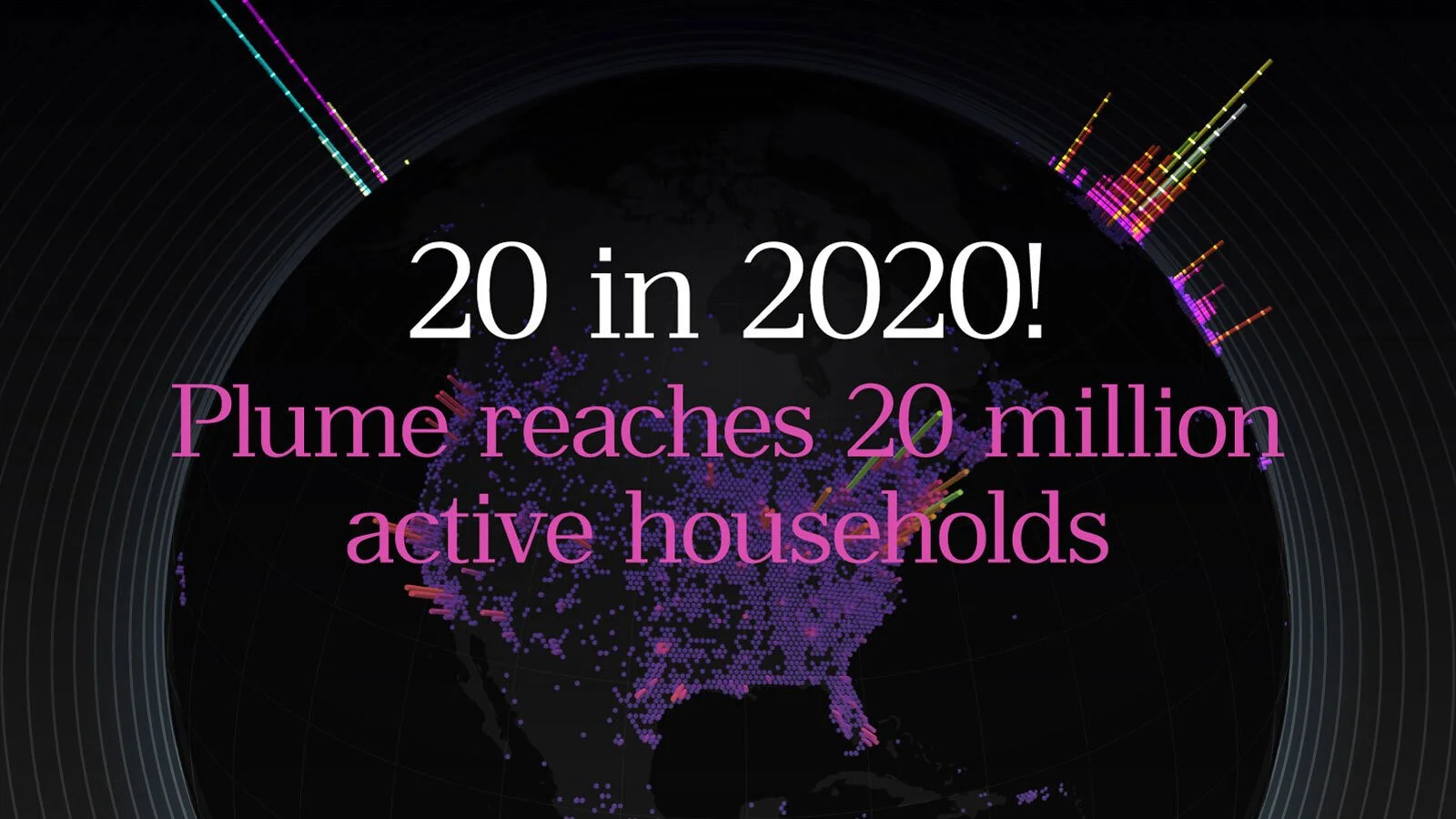 Plume is celebrating a significant milestone this week: our portfolio of advanced Smart Home Services now power more than 20 million homes around the world. We've been scaling rapidly during 2020, adding approximately one million new homes each month. 150+ Communications Service Providers (CSPs) now globally rely on Plume's Consumer Experience Management (CEM) Platform to deliver hyper-personalized smart home experiences to their subscribers.
When we launched Plume in 2014, our goal was to help the industry realize the true promise of the smart home, underscored by the best WiFi imaginable. We committed to what we knew was the right way to build for the future: a cloud-driven, open-source, software-defined approach that ultimately ushered in the dawn of the Smart Home Services industry.
As the first and leading provider of a CEM Platform for the smart home, we have made it our mission to define the Smart Home Services category while fast becoming the global standard. We're able to serve every CSP, enabling each to deliver unparalleled consumer experiences, regardless of size or geography. As we reach this milestone of 20 million homes, it validates that strategy at a time when industry commentators are predicting a sharp growth increase in the smart home sector.
One key to our success has been OpenSync. The fastest growing open-source framework for the smart home, OpenSync enables rapid service curation, delivery, scale, management, and support of the services platform––over 24 million OpenSync access points have been deployed. It has been adopted by major industry players including Facebook-led Telecom Infra Project (TIP), RDK, and Charter Communications.
Another key to our success is that the Plume CEM platform supports both front-end and back-end services to enable the smart home experience. The HomePass suite gives subscribers unprecedented control and personalization of their home network through a beautiful, intuitive app. For our CSP partners, our Haystack suite of back-end applications provide unrivaled visibility into the home network, allowing them to provide a better quality of service and improve the satisfaction of their subscribers. 
This year alone, Plume has been honored with multiple product and best practices awards in recognition of our transformative impact on customer experience (Broadband World Forum: 3 Best Connected Home Strategy and Customer Experience Awards), our leadership in the Smart-Home-as-a-Service category (Frost and Sullivan Global Entrepreneurial Company of the Year Award), our innovative IoT/M2M strategy (Light Reading Leading Lights Award) and, most recently, our best-in-class in-home and service provider WiFi solution (Wi-Fi NOW).  
The truly personalized smart home—the intuitive home, if you will—is the next big play. Consumers are now ready for the devices they use, and the services that connect them all together, to anticipate their needs and go beyond single point solutions. That level of interoperability requires visibility and capability that crosses the entire home network. CSPs, device makers, and application makers are all rushing to fill that need. And Plume sits at the intersection of it all. 
I'd like to thank all our partners and Plume employees for their continued trust and support as we reach today's significant milestone.