OpenSync, what a year!
Posted 10/31/2019, 12:00 AM
It's only been a year since OpenSync, the open-source silicon-to-service framework, was founded and announced by Samsung, Comcast, Bell Canada, Liberty Global and Plume.It remains the only platform of its kind, providing the critical building blocks to enable the complete smart home ecosystem to deliver data-rich, cloud-controlled services to broadband subscribers. One year later, the stats have piled up: around 50% of homes in USA and Canada are running on OpenSync, 2 of the top 3 European ISPs have deployed it, and OpenSync is distributed by the top CPE silicon vendors.As momentum continues to build the influence of OpenSync in delivering the potential of the smart home will only grow.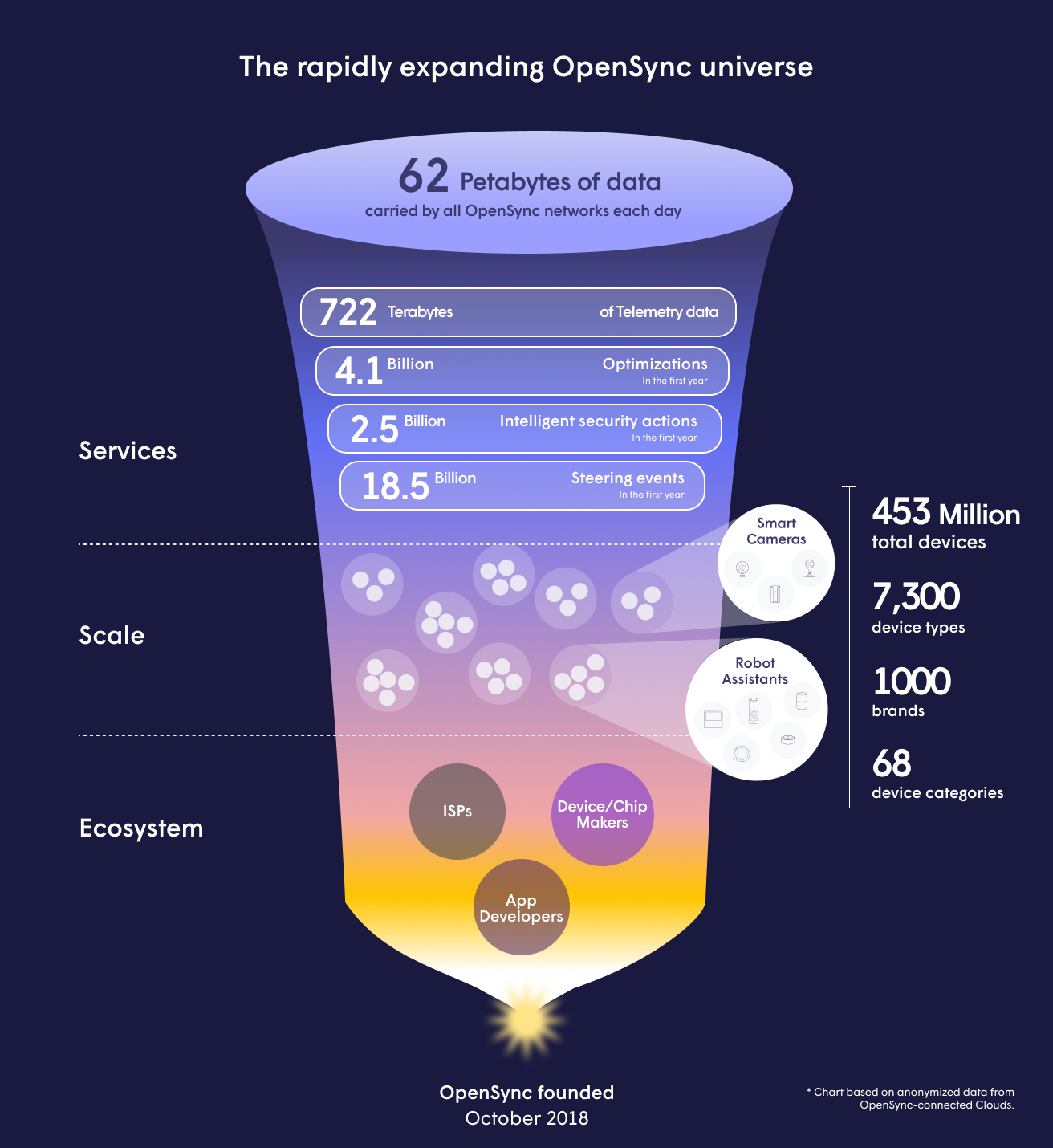 Other Plume news

The sun rises on Plume in Asia
Plume is excited to reveal another major ISP partnership and our first in Asia! J:COM has partnered with Plume to bring comprehensive smart home services to over 5.5 million cable subscribers in Japan. In addition to delivering flawless internet to every device throughout the home, J:COM will benefit from intelligent network support tools and data insights, enabling them to make significant operational gains by reducing call-in-rates, lowering truck-rolls and increasing NPS.

Proven CIR reduction with Plume
Delivering an exceptional customer experience is at the heart of Plume's DNA. It's a simple equation for ISPs; high customer satisfaction equals reduced churn and enhanced profitability. Get it right and the rewards are abundant, get it wrong and it's hard to recover. We believe that flawless Wi-Fi is one of the key pillars of any smart home services offering. In his latest blog post Plume's Chief Commercial Officer, Tyson Marian reveals real-world data that shows just how effective our Adaptive WiFi solution is at reducing call-in-rates and increasing customer satisfaction.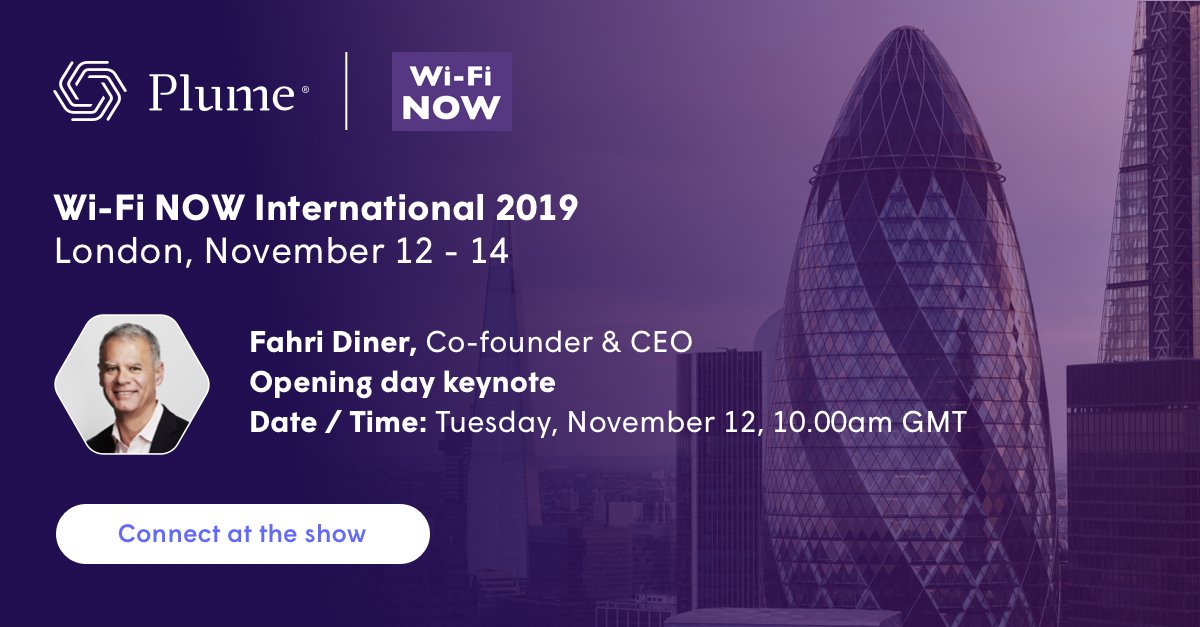 Spotlight on Europe
Catch Plume's senior executives at three events in November:
Nov. 12, London: Fahri Diner, Co-founder & CEO delivers a keynote at Wi-Fi NOW, on the expanding OpenSync universe, one year after the launch of the world's first open-source, silicon-to-service framework.
Nov. 14, Berlin: Christian Constant, GM European Operations joins a panel at Cable Congress to offer insights into why a strategy that leverages the cloud and AI is operationally critical for ISPs.
Nov. 19, Amsterdam: Niall Robinson, VP Business Development concludes on a panel at Connections Europe, where he'll discuss the winning formula for delivering exceptional smart home experiences.
Request a meeting with Plume >

In the press
This case study from Twitter featuring our partner Comcast Xfinity illustrates how ISPs can gain huge customer mindshare by tapping into a single common problem. Is it too late to admit flawless Wi-Fi into Maslow's 5-level hierarchy of human needs?!