Build a winning smart home strategy
Posted 02/11/2020, 8:01 PM
Read time: 5 minutes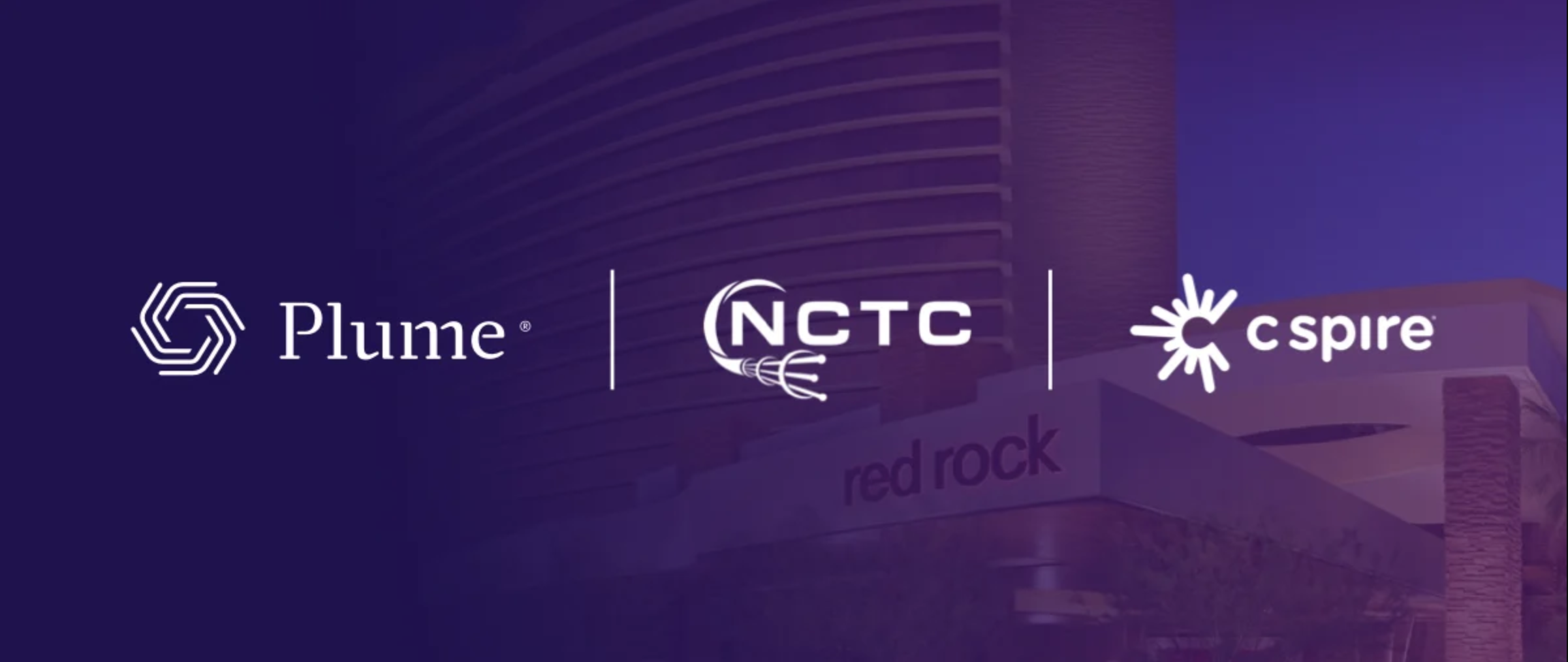 Connect with Plume at NCTC's Winter Educational Conference (WEC) and learn how we're enabling the smart home future today
The future of the smart home has arrived. And for ISPs, that means the time to make smart homes a part of their business model is now.
Here at Plume, we're ready to help make that happen with a new offering for ISPs: Plume Motion, which enables service providers to offer their customers whole-home motion detection through their network-connected devices.
And we're looking forward to unveiling Plume Motion to NCTC members during the National Cable Television Cooperative's (NCTC) Winter Educational Conference in Las Vegas on Feb. 16–18.

Rise of the smart home market
Thanks to the consumer embrace of connected devices and services in recent years, many homes today have tech ecosystems that are much more complex than they used to be. The traditional telco model that relied heavily on voice and video is losing ground while data is now king.
Just look at voice assistant devices: around the globe, their use is expected to balloon by 1,000% by 2023, according to Juniper Research. On top of all those Amazon Alexas and Google Homes, add in a variety of other Internet of Things technologies – smart thermostats, smart lightbulbs, smart doorbells, and more – and it's clear how much today's average home has changed.
As much as smart devices are on the rise, the use of older technologies is shrinking. In the U.S., for example, a 2018 government survey found that nearly 55% of homes no longer had landline telephones. Among renters and 25- to 34-year-olds, the numbers were even higher: 74.4% and 77.3%, respectively.
Trends like these are beginning to threaten ISPs – especially independent ones – and their revenues. The pressure is on to adapt quickly.
New challenges demand new solutions
The good news is that ISPs have some advantages in their corner. They tend to have a large and fairly sticky customer base that's been with them for some time. And they have existing infrastructure that they can build on to provide new services consumers want.
What independent ISPs need is a way to roll out new offerings to help them compete better in today's changing market. That's especially important as giants like Google, Apple, Samsung, and Amazon explore adding new voice, video, and data services of their own.
According to a 2017 report from Accenture, 44% of broadband customers said they'd switch ISPs if a big-tech company offered services similar to their current provider's. And of those that said they'd stay, only 29% said it was because they were satisfied with their current services.
With so much changing in their markets today, ISPs are always looking for ways to reduce support costs and customer churn. The good news is, by moving their offerings higher up on the smart-home value chain, they can achieve these goals while also improving customer satisfaction and adding new services that increase per-customer revenues.
Plume's turnkey offering
Plume offers independent ISPs a solution for all those challenges and more.
Our cloud-based platform and software-defined network enable service providers to deploy new customer offerings at speed and scale.
Plume's turnkey solution enables ISPs to deliver an entire suite of world-class Smart Home Services: from Plume Adaptive WiFi to advanced cybersecurity, guest access and parental controls and also the newest service, Plume Motion, all managed from the Plume mobile app. All of the features are AI-driven providing a continually optimized and ever-improving consumer experience.
By making it easy to deploy new over-the-top services on a subscription basis, ISPs can increase average revenues by up to $15 per user.
Plume leverages OpenSync, an open-source silicon-to-service framework, that operates on a wide range of third party OEM/ODM devices, including pods designed by Plume. The solution for ISPs includes tier 1-3 support tools, data-driven dashboards, and insights that help them understand customer habits at the network and device level. This makes it easier to identify and address service issues quickly, reducing support calls by as much as 50% and truck rolls by up to 67%. The result? A significant benefit to the bottom line with our partners' statics showing reductions in subscriber churn by up to 30%.
We can get you from contract to deployment in as little as 45 days. And our service comes with staff training, marketing toolkits, and continuous upgrades.
Learn more at NCTC's WEC conference
To see a demo and learn more, be sure to stop by our booth (#206) during the NCTC conference in Las Vegas.
We'll also be hosting an event at the conference on Sunday, Feb. 16, featuring cocktails, networking, and a fireside chat between Rob Rubinoff, Product Lead at C Spire and Jared Baumann, VP Broadband Solutions at NCTC. C Spire recently partnered with Plume to deliver the latest Smart Home Services to their subscriber base of around one million customers.
During the event, Tyson Marian, Plume's Chief Commercial Officer, will talk about Plume as it relates to Smart Home 2.0 and will unveil our latest Plume Motion offering for NCTC affiliate service providers. It provides an entirely new service that lets customers stay alert to activities and movement patterns in their homes without the need for any new hardware.
We're excited about what Plume Motion and all our other smart home services can deliver for ISPs looking for new ways to do business in the smart home age. And we're looking forward to discussing the possibilities during the NCTC conference. See you there!