Access Communications and Plume partner to launch AccessSmart Wi-Fi+
Posted 03/19/2021, 5:00 PM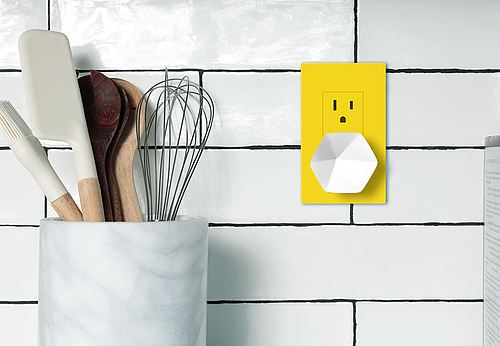 Regina, SK – Access Communications Co-operative announces the introduction of its most advanced Wi-Fi product to date. AccessSmart Wi-Fi+ powered by Plume HomePass provides customers with whole-home coverage, control, optimization, advanced cybersecurity, smart home protection and more.
"AccessSmart Wi-Fi+ powered by Plume HomePass is a game-changing technology for Access customers, particularly with their increased use of the internet at home," said Carmela Haines, Chief Operating Officer for Access Communications. "We think power users will love the speed and performance optimization this system offers, while families will appreciate the parental control tools and protection. And we love the simplicity – users plug their pods into power outlets to enjoy a premium Wi-Fi service which is installed in minutes via the user-friendly app."
"Plume is proud to enable Access Communications to deliver an unparalleled internet experience through reliable whole-home Wi-Fi, personalized parental controls, guest access, and tightly secured devices," said Tyson Marian, Chief Commercial Officer at Plume. "Access is introducing a powerful experience-driven solution for the ever-changing needs of the smart home."
AccessSmart Wi-Fi+ powered by Plume HomePass is a premium adaptive Wi-Fi system that covers a household wall-to-wall, delivering a fast, reliable and consistent internet experience throughout a customer's home. This system continuously learns and optimizes performance, allocating capacity to devices when they need it most. Customers can see and manage all devices connected to the network and balance screen time with scheduled internet freezes, quick time-outs, and enhanced parental controls via the user-friendly HomePass app. Need more coverage? Additional pods plug straight into power outlets – no cables required.
AccessSmart Wi-Fi+ powered by Plume HomePass includes:
●    Coverage: Walk room-to-room on a FaceTime call, stream your favourite 4K content or download a large work file – all at the same time.
●    Control: Use the HomePass app to set parental controls, limit guest access, schedule internet freezes, and more.
●    Optimization: Unlike other mesh network systems, AccessSmart Wi-Fi+ powered by Plume HomePass continuously learns about your internet needs and performs advanced self-optimizations.
●    Security: Surf in safely as AccessSmart Wi-Fi+ powered by Plume HomePass filters our suspicious content, monitors devices and even blocks ad content, improving your browsing experience.
For more information on Access Smart Wi-Fi+ powered by Plume HomePass, visit myaccess.ca.