Tips and Tools
Small business management just got easier with new WorkPass features
by Plume Marketing Team
December 2021
Running a small business is challenging. That's why we built WorkPass—to make things easier for you by putting network control in the palm of your hand. While sales, employees, and market trends will always be unpredictable, there's one thing you should be able to count on: your WiFi network. Today, we're excited to announce four new features coming to WorkPass that will give you even more control over your digital workspace—and provide some well-earned peace of mind. Read on to learn more about each feature.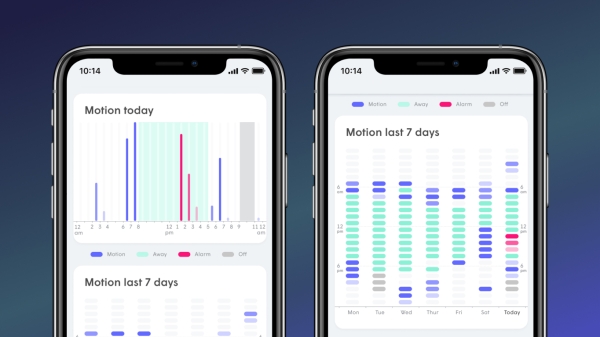 Motion detection for real-time visibility
The new motion feature coming to Flow provides real-time visibility into activity happening across your small business. Simply put, WorkPass gathers motion-based insights from your WiFi SuperPods to help you see what's going on—without the need for intrusive cameras.
Time outs for devices on your network
Time out, a new feature coming to Keycard, allows you to pause devices on your network and better control how and when employees access your WiFi. With Keycard, you've already been able to create custom profiles for each employee and their devices. Now, if necessary, you can pause internet access for any of those devices—like a smartphone, tablet, or laptop—to optimize employee engagement and productivity whether you're on-site or out and about.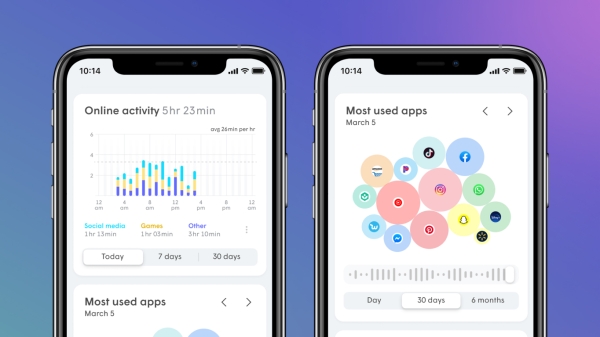 Application monitoring for customer and employee insights
App Monitoring, a new feature coming to Shield, gives you insights into application usage for guests and employees. With this information, you'll be able to deliver digital experiences that are specifically tailored to your customers' behaviors and preferences. Let's say, for example, that YouTube and Instagram are your customers' most-used apps. You might then decide to increase your bandwidth to enhance customers' video experience.
Enhanced cyber-security protection
Along with App Monitoring, the entire Shield experience is getting an upgrade. We're enhancing and improving our existing cyber-security features to help make your network safer—and keep your data protected. As a refresher, Shield provides enterprise-grade security for your small business by:
Guarding against cyber-threats with always-on, AI monitoring.
Automatically blocking malicious content, including software and ads.
Quarantining suspicious devices before they strike.
These features are more important than ever as cyber-attacks continue to be a growing concern for small businesses, costing companies $2.7 billion in 2020 alone.
Small business management software—made just for you
At Plume, we're continually innovating to help transform your small business network into a fully connected intelligence platform. While you're working hard organizing inventory, creating employee schedules, and chatting with customers, your network should be working hard for you too. That's why WorkPass exists—and why we're always rolling out updates to give you even more insights into how your business operates.