Safety & Privacy
How do WiFi and cyber-security mesh?
by Plume Security Team
December 2020
Over the last several years, WiFi has quickly become more of a utility than a luxury — just under 90% of American households with broadband access now use WiFi to connect to the internet. As the technology has become more ubiquitous, so have the number of devices connected to our home networks— Plume data sees homes already averaging over 18 WiFi devices per home, and given the enormous growth rates in smart home connected IoT devices, Plume CTO Bill McFarland expects these numbers to exceed 38 by 2024.  The thousands of interactions between these devices and the internet pose a significant cyber-security risk. Malicious websites and servers can host many different threats, and the risk goes beyond computers and phones—attacks on IoT devices grew 600% over the last few years. These attacks target our finances, and personal, sensitive data like passwords, credit card details, medical records, and more.
Cyber-security, WiFi, and home network threats
When accessing the internet at home, it's easy to get complacent about outside threats—who could possibly want to get into your measly WiFi network? Unfortunately, attacks on your home network can come from anywhere, so keeping your information private is priority number one. Understanding some of the common ways your network could be attacked—and knowing how to maximize your home network security (WiFi or wired)—will help you do just that.
Router takeover
By far the most common way of compromising the security of home networks is by cracking network passwords. And many network intrusions occur because the user hasn't changed the default password of their router or WiFi equipment. It can be easy to forget about the lowly router once your network is up and running—this is a mistake. Hackers can scan for vulnerable services, open ports and use default passwords to get into your router.  So always change your router's default credentials. Choosing a secure and robust password keeps your home network safe from the most advanced hacking techniques. Use a good password manager and recycle the password frequently.
Router vulnerabilities
If router software is not updated regularly, then hackers can find ways to get in, take over your router, act as a middle-man and sniff out all your data. KRACK attacks, for example, exploit a vulnerability in WPA2, one of the most common WiFi security protocols. Its successor, WPA3, has implemented fixes that help protect networks against KRACK attacks. To protect your own network against these kinds of attacks, buy a secure router that the manufacturer auto-updates often.
Device takeover
A device takeover can happen when any of your devices connect to the internet without protection software. Accidentally visiting a malicious website without protection can result in a virus download and, once you have ransomware or spam-ware in your network, it can spread to all your connected devices. Unsecured IoT devices are prone to a variety of attacks like denial-of-service (DoS), brute-force, and firmware hijacking because these devices are not built to secure standards and are seldom patched by manufacturers and device owners. In addition, traditional anti-virus software cannot be installed on them. How to protect yourself from a device takeover? Follow our recommendations below.
How to maximize WiFi and home-network security
Now that you have an idea of the type of threats that are out there, here are the key things you can do to boost your home network's cyber-security:
Upgrade to a secure router 
A secure router will support best-in-class encryption technology—at a minimum WPA2—and support the most advanced WPA3. It will also have the ability to self-update with required patches and important updates from the manufacturer. Plume offers a secure mesh router which can beam high quality and secure WiFi to every connected device in the home. Plume releases software fixes and features often, which means that you get the best protection and functions. 
Use a network security solution
As mentioned earlier, every device on your home network needs to be protected from cyber-attacks. The best way to achieve this is by using a secure router that comes pre-integrated with a network security solution. As part of HomePass™, Plume offers a security service called Guard™. Using machine-learning-enabled security, Guard provides complete visibility of all IP-connected devices, monitoring the network activity, and protecting your home network from malware, spam, spyware, ransomware, phishing attacks, behavioral anomaly detection, and more. Guard responds to cyber-security threats in real-time and learns over time, ensuring that your network is as protected as a secure home WiFi system can be. When using Guard, it's important to review the connected devices in your network frequently, along with any security incidents being reported.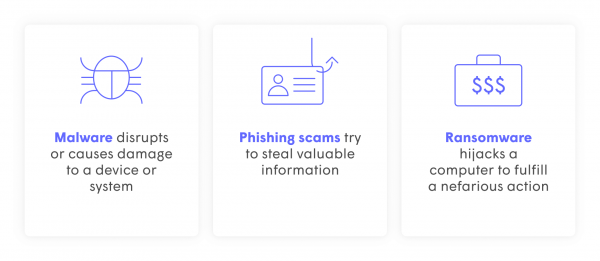 [caption id="attachment_7023" align="alignnone" width="600"]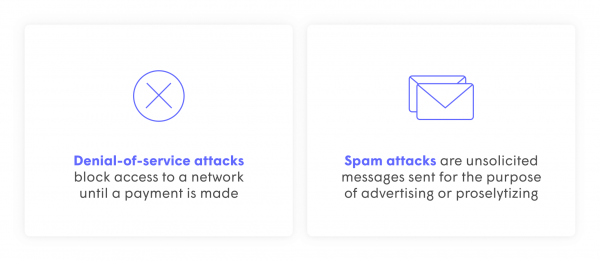 Guard responds to a range of threats in real time[/caption]  
Use endpoint software
For additional security coverage we also recommend using leading anti-virus software to protect your personal devices like computers and mobile devices, where you store valuable and personal data. 
Use a password manager
With the growing number of devices and services we use and the need to ensure strong passwords and recycle them often, password management can become a nightmare. Thankfully there are password managers, and investing in one can make managing passwords easy for your entire family. 
Upgrade now to AI-based cyber security
Through HomePass, Plume offers a full suite of services including adaptive, mesh-secure WiFi, AI-based cyber-security, and simplified smart home management. Check out what else we have to offer, or let us guide you to the right Plume set-up for your space and your needs.