Connected Living
Give your devices a time out
by Plume Product Team
April 2021
One of the benefits of being a HomePass member is that you get immediate access to new features as we roll them out. And we're constantly updating the platform to help you manage—and make the most of—your connected life.
Today, we're excited to share an upgrade to our time out feature that will make it easier to pause the internet for all devices or people on your network. So you can stay better connected to the people in your life—both online and off.
About the new time out settings
Time outs aren't new to HomePass—members have always been able to tap any profile or connected device on their app and set time outs for 15 or 30 minutes. While we know that many of our members love this feature, many of you requested even more customization.
With our latest upgrade, you can control time outs easily from your home screen, set time outs by person or device, or even select multiple (or all!) devices and profiles for time outs at once—so no more going to each device individually to pause network access. You can also customize the length of time the internet is paused, instead of just opting for either 15 or 30 minutes.
How to set up time outs in the app
Open the HomePass app on your smart device to see the home screen. Then, simply scroll down to Control to see or adjust your time out settings.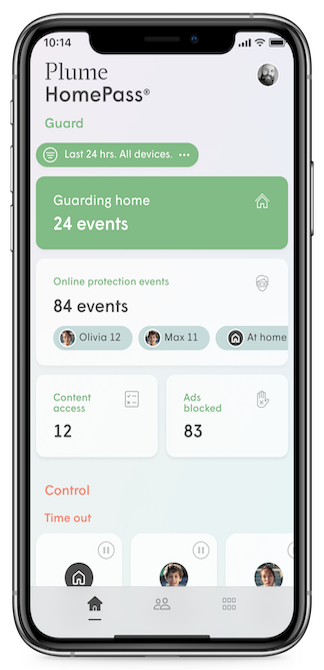 To add, remove, or change time outs, tap the pencil icon on the right side of the "Time out" box under Control.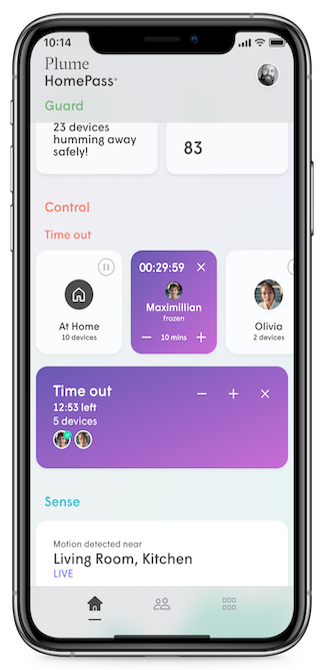 If you've already set up time outs for people or devices, you can start or stop them from the shortcuts on the home screen; you can also adjust the time outs in 10-minute intervals.
After you've clicked into the time out settings from the home screen, you can select your time out interval and the profiles or devices you'd like to include. Once you set a time out, it will automatically appear as a shortcut on the home screen.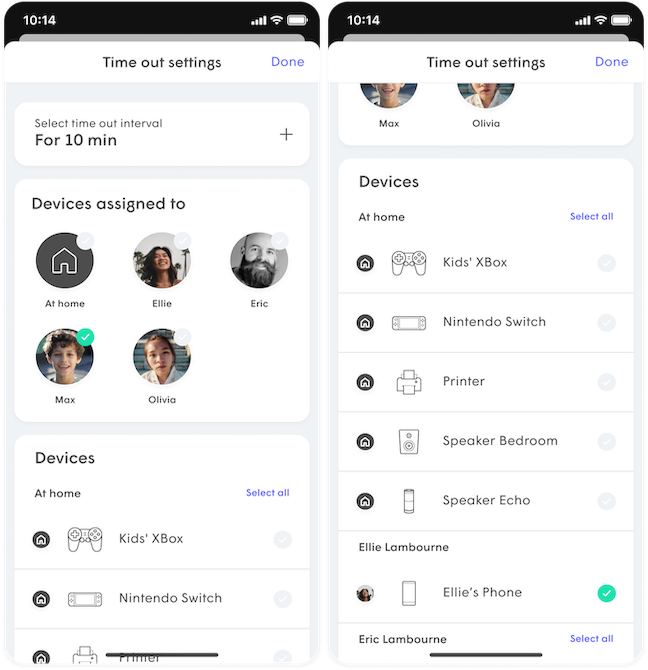 From focus time to dinner time
Giving your devices a time out is a way to carve out some uninterrupted time with family and loved ones.
With this customizable way to pause WiFi across multiple profiles and devices, you can:
Make sure everyone is present at family dinners for quality time together.
Pause distracting devices during your kids' remote-learning sessions and during homework time, or freeze access to all devices at bed time.
Minimize distractions on date night at home and enjoy each other's company without interruption.
When your time out is over, the selected devices and profiles will automatically re-connect to your home WiFi, so everyone can get back online seamlessly.
Building a more connected future
As your connected home life evolves, HomePass does too. We're committed to innovating and launching new features so that you can create a smart home experience that meets your needs and helps you stay connected to those who matter most—at the times that work best for you.