View all legal items
Use of Plume's Trademarks
Trademark Use Guidelines
Updated: August 10, 2023
Plume's trademarks, service marks, logos, and trade dress ("Trademarks") represent intellectual property rights owned by Plume and are valued assets of Plume. These Trademarks, whether registered or unregistered in the United States or elsewhere, must be used in accordance with these usage guidelines.
Any use of a Plume Trademark must follow these guidelines, which may change from time to time. While you can use Plume's Trademarks without a license to truthfully convey information about Plume's products or services or compatibility therewith as long as the use does not cause confusion as to source or affiliation, any other use requires a license agreement. If you would like to use the Plume Trademarks in a way that implies we endorse, sponsor or approve of your products or services, you will need to seek written permission from us. To request permission, you can email us at [email protected].
The list of Plume Trademarks provided below may be updated with new information from time to time and without notice. You should review this list regularly as updated. No license or right is granted by Plume to use Plume's Trademarks or any third-party trademarks appearing on Plume's site but may not be owned by Plume.
Plume®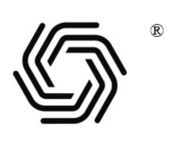 Plume IQ®
Powered by Plume®
Adapt™
Adaptive®
Adaptive Mesh™
Advanced IOT Protection®
Clarity™
Concierge®
Control™
CorePod™
Crusade™
Flow™
Frontline™
Generate™
Guard™
HomePass®
Harvest®
Haystack®
Keycard™
LightPod™
Link™
OpenSync®
Panorama™
Plume Adaptive WiFi®
Plume WiFi™
PlumeStrong™
PowerPod™
Sense™
Shield™
Signal™
SuperPod™
Thrive™
Work From Here™
WorkPass®
WorkPod®
WorldPass™
When referring to Plume products and services, you should use the applicable Trademark(s) and ensure that the references comply with these guidelines and are not misleading in any way. You should also ensure that you use the proper trademark symbol; identify Plume as the owner of the Trademark(s); do not translate, pluralize, make possessive, modify, or otherwise change the Trademarks in any way; do not combine any Plume Trademark with your name or trademarks; do not use Plume Trademarks in whole or in part as part of website or social media names; and do not use the Trademarks as a verb or product itself, as opposed to a brand of product (for example, "HomePass® software" and "SuperPod® Wi-Fi system" is proper).
For use of any Plume logos or artwork, please contact [email protected].